Adriana Lima Fantasy Bra Appearance at Woodfield Mall
Supermodel + $2 Million Bra = Good Excuse to Head to the 'Burbs
Next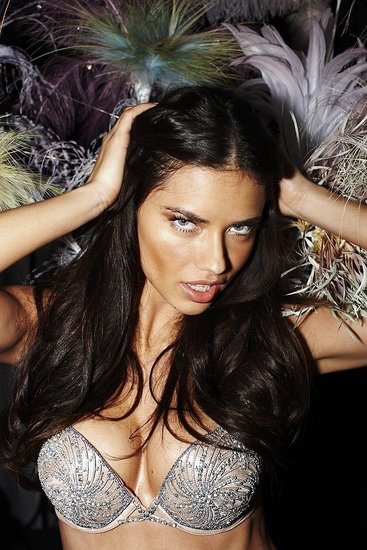 It takes a lot to get me to make a trip to the 'burbs, but supermodel Adriana Lima debuting a $2 million Victoria's Secret bra might be worth a 20-mile trek.
Lima will be stopping by Woodfield Mall (5 Woodfield Mall, Shaumburg, 847-330-2560) from 4 to 5 p.m. to show off the Bombshell Fantasy Bra, a multimillion creation designed by jeweler Damiani. The bra features 3,000 white diamonds, light blue sapphires, and oval-shaped topazes — a total of 60 carats of diamonds and 82 carats of sapphires and topazes. It took six craftsmen 1,500 hours to hand-set each individual stone. That's one heavy duty bra!
The Brazilian model will be available to sign autographs (and who wouldn't want the autograph of a woman who wore a $2 million bra!?), and if you can't make the event, you can see Lima wearing the bra at the 2010 Victoria's Secret Fashion Show, which airs tonight at 7 p.m. on the CW.
Source: Victoria's Secret