AllSaints Not For Sale Chicago
AllSaints Update: Nonprofit Partnership Means Cool New Duds!
Next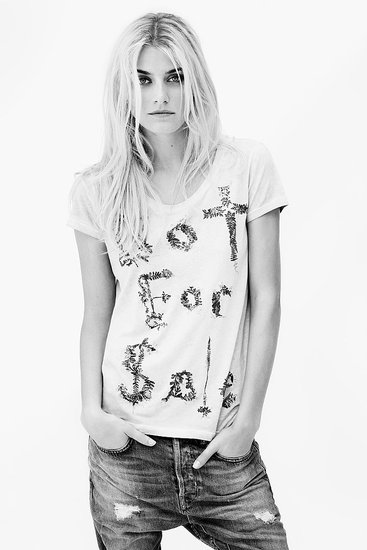 Ever since the super fabulous Brit import AllSaints (700 N. Michigan Ave., 312-283-0400) opened its doors back in June, shoppers have been filing into the Mag Mile store to stock up on vintage-inspired wares — or to check out those fabulous Singer sewing machines! The bloom is definitely not off the rose, and in fact, AllSaints is keeping it fresh by partnering up with Not For Sale — an international nonprofit anti-human-trafficking group — by retailing super cool t-shirts that deliver a message and an action plan: create employment opportunities in communities at high risk to human trafficking. The subject matter is heavy but the collection is light, thanks to the signature edgy AllSaints look. The philanthropic wares just debuted here in Chi-town on Monday, Oct. 24, but the fight (and fashion) continues with an expanded line expected to be revealed sometime next year.
Source: AllSaints