The Bachelor's Nikki Kaapke Talks about Her Business Dekadent Diva
PopSugar City Girl: Chicago's Nikki Kaapke
Next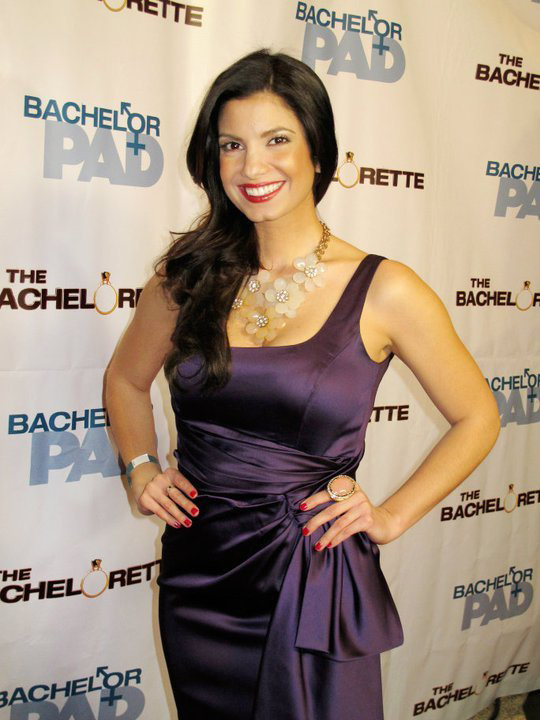 You know her from The Bachelor and Bachelor Pad, but Nikki Kaapke is more than just a reality TV diva — she's a Dekadent Diva. The Chicago native ("I'm a city girl 100 percent to the core," she says) is also the founder of a new private cooking and catering company by the same name. Kaapke honed her culinary skills during the taping of both her Bachelor shows, cooking for her fellow cast members and the crew, and ended up starting a blog about her foodie experiments. A cookbook deal soon followed, as did a business providing services including custom-designed menus, private and group cooking lessons, catered dinner parties, and designer cupcakes. She's also working on DD Couture, a line of fashionable cocktail aprons, set to debut in June. We asked Kaapke about her burgeoning business (check out some pics of her creations below), her stint as a reality star, and all about her favorite things in her hometown of Chicago.
PopSugar Chicago: How has appearing on The Bachelor and Bachelor Pad affected your life and career?
Nikki Kaapke: Not much has truly changed. I didn't want it to. After filming both shows, I returned to Chicago to my friends and family, continued with my job, and lived my life outside of La La Land. I don't have any desire to become an actress or move to Hollywood, and I most certainly do not consider myself famous. I'm a hard working, traditional girl who likes to live life, enjoys food, and wants to reach my dreams in one of the world's more charming and vibrant cities, Chicago.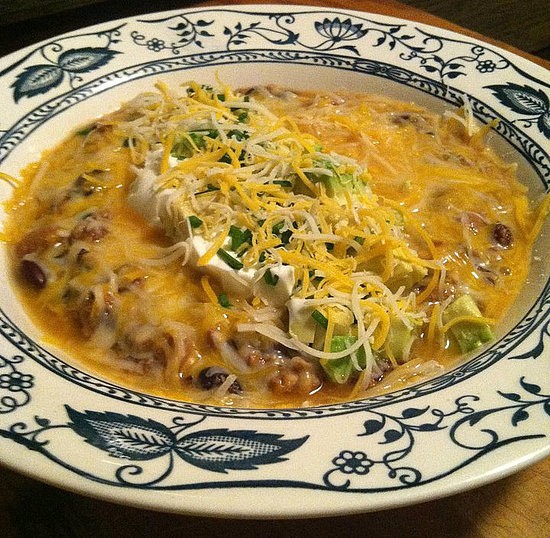 PSC: What inspired Dekadent Diva?
NK: It started as a blog where I was sharing recipes that I created, listing my favorite restaurants, bakeries, and shops, and giving tips on how to cook. Many of my friends are challenged in the kitchen and don't have the time or know how to prepare a meal or dish. So with The Dekadent Diva, I wanted to help people create delicious food that looked like they spent hours over a hot stove but was secretly effortless and fun. It's grown from there.
PSC: So I have to ask, have you been watching this season of The Bachelor, and if so, what do you think of Brad and the final women? Whom do you think he should pick?
NK: Of course I tune in. I think that Brad is a great man who deserves another chance at love . . . everyone does. This season of women definitely have been eclectic and entertaining, but that has a lot to do with the magic of editing. Now that we're getting down to the wire, I like both Emily and Chantal O. Emily is sweet, beautiful, and charming, and her life's story is so tragic that it pulls at everyone's heart strings. How could you not love this girl? As for Chantal O., she is strong and witty with beauty to match. She challenges Brad in a good way. I think that either woman would be good for him.
Favorite Chicago things:
Shops: Anthropologie, Intermix, Nordstrom, and Coach
Workout: Walking my four large dogs (three German Shepherds and a Boxer) takes a lot of energy, and I enjoy riding my vintage-style Trek Classic Cruiser bicycle
Salon: Maxine, 712 N. Rush St., 312-751-1511
Restaurants: So many, but a few include Elate (111 W. Huron, 312-202-9900), South Coast Sushi (1700 S. Michigan Ave., 312-662-1700), Market Bar (1113 W. Randolph, 312-929-4787), and Sweet Mandy B's (1208 W. Webster Ave., 773-224-1174)
Bars: Pop's for Champagne (601 N. State St., 312-266-7677) and ReBar at Trump (401 N. Wabash Ave., 312-588-8034)
Chicago spot: Pritzker Pavilion in Millennium Park, the Field Museum's front lawn, and Grant Park during Movies in the Park
Tourist attraction: Garret Popcorn and Wrigley Field