Barre Bee Fit Opens New Studio and Introduces Hot Workout
Monday Detox: Barre Bee Fit's Hot News!
Next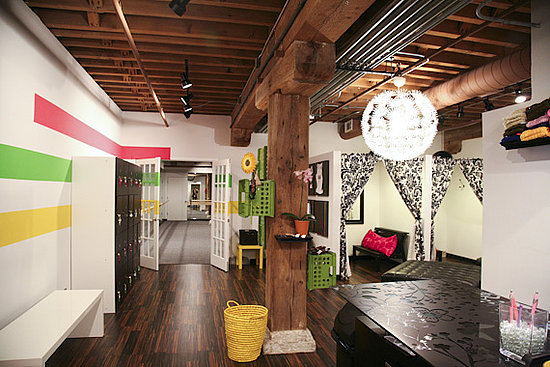 Barre Bee Fit (435 N. LaSalle Blvd., 312-595-1600) has been one of the hottest workout spots in town since opening last year, and today, the River North Studio gets a second studio and turns up the heat with a new class: Barre Burn! The new workout takes place in a heated room at about 90 degrees, so you know you're going to sweat! The class will be offered Mondays, Wednesdays, and Fridays; check schedule for class times.
The new class is similar to the original Barre Bee Fit workout — a 55-minute class that incorporates elements of heart-pumping cardio, yoga-like stretching, Pilates mat work, and light weights to lift your booty, thin your thighs, tone your arms, and cinch your waistline — but the heat increases calorie burn, adding even more cardio. You'll feel the burn during class and feel the payoff, including added strength and increased metabolism, long after the sweating stops. Also look for Barre Bee Blast, cardio interval classes similar to Tabata, which will launch in a couple of weeks, says Barre Bee Fit co-founder Jillian Baumbick Lorenz. And equally exciting is the announcement that the new Barre Bee Fit studio in Lincoln Park (1962 N. Clybourn Ave.) is set to open May 1! It seems Chicago has gone Barre crazy!