Best Yoga Studios in Chicago
Pop 5: Best Yoga Studios in Chicago
Next
Welcome back to the Pop 5, featuring Chicago's best places to do anything and everything. Last week, we told you about the best workout classes to break a sweat. This week, I've compiled your favorite yoga studios, and might I add that Chicago gals really love to get down with their downward dog!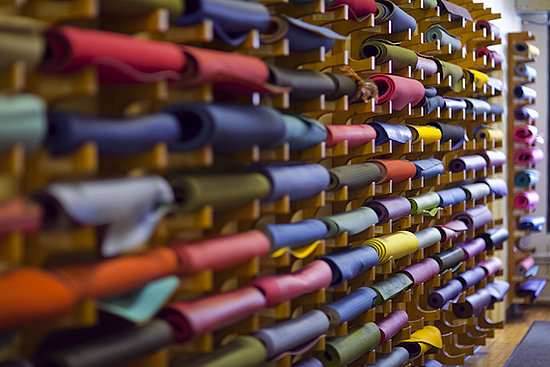 Bikram Yoga in the City (219 W. Chicago Ave., 6th Fl., 312-255-9642) is one of Chicago's hottest workouts, literally and figuratively. Classes take place in a 105 to 110 degree space and last 90 minutes, working at least 292 bodily systems. Whether you're trying to remedy a sore ankle or drop a few pounds, Bikram is designed to promote healing and therapy while being extremely rejuvenating in the process.
If you always thought you were too type A to take yoga, this one's for you. Indigo Studio (213 W. Institute Pl., Ste. 704, 312-612-9642) is the only studio in Chicago offering Yoga Booty Ballet, a fusion of yoga, sculpting, and cardio dance designed to work your abs, lift your booty, and burn calories and fat in one hour. Owner Jaclyn Jones discovered the high-energy class while living in LA and decided to bring it back to Chicago after seeing the awesome results.
Moksha Yoga Center (multiple locations) was one of the first yoga studios in Chicago, and it has classes in just about every style of yoga you can think of. Embracing newbies and experts alike, most classes are offered in levels one through three. In addition, the studio offers informative workshops (think Spring detox, Ayurveda), massage services, and teacher training.
Bloom Studio (4663 N. Rockwell St., 773-463-9642) was created with the intent of taking the intimidation factor out of the yoga experience. There's no need to get confused with an abundance of yoga styles, as Bloom sticks to the Hatha tradition in multiple levels.
Lately, it seems as if almost everyone is addicted to CorePower Yoga (multiple locations). Your first week is free if you're new, so you have nothing to lose. The proof is in the (fat-free) pudding, as it's had five openings in less than two years. Some of the studios' most popular classes include the Vinyasa-style CP2 and Yoga Sculpt, which incorporates light weights into your workout to increase endurance and strength. If you can't take the heat of hot yoga in 90-plus degrees, there's CoreRestore Yin Yoga, which takes place in an unheated room.
Source: Bikram Yoga in the City