Cash Cab Comes to Chicago
Fresh FYI: How to Hail Chicago's Cash Cab
Next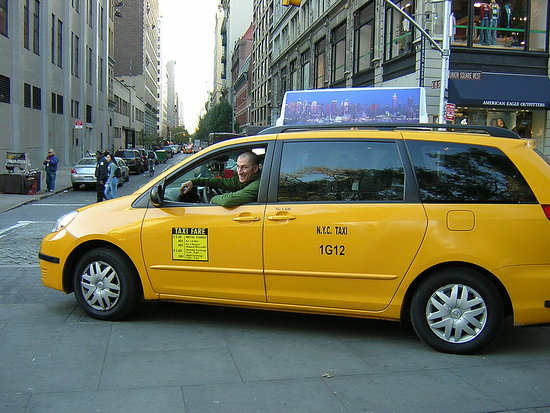 After an extensive Facebook campaign that attracted more than 13,000 fans, the Discovery Network's Cash Cab has officially come to Chicago, and if you're lucky, you could be the next contestant. I've always felt like being a Cash Cab contestant would be simultaneously amazing and terrifying. Which friend would I phone for the right answer? What if I didn't make any money? What if, the horror, I caught the cab on one of my embarrassingly short three-block cab rides on Michigan Avenue (hey, it's cold outside)?
If you don't share my irrational anxiety about the game show played on the smallest set in America, here's what to know in order to hail the cab:
Make and model: Toyota Sienna minivan (a cab rarity) that's part of the Yellow Cab fleet
License plate: 4472 TX
Driver: The Second City e.t.c. cast member Beth Melewski, a blond with blue eyes — not your typical cabbie, and a far cry from original NY host Ben Bailey (shown in the NYC cab above)
Roof sign: a skyline of Chicago
Other clues: look for three camera lenses jutting out of the top, designed to get exterior shots
Route: mostly the North Side and the Loop. So far, the cab has been spotted on the Gold Coast and in Wicker Park and Lakeview. Also, touristy areas seem to be popular spots for the NY Cash Cab, so try the Mag Mile
Have you seen the Cash Cab? If so, Tweet me and let me know where.
Source: Cash Cab