Chicago Bastille Day Celebrations
A French Affair: 3 Ways to Celebrate Bastille Day
Next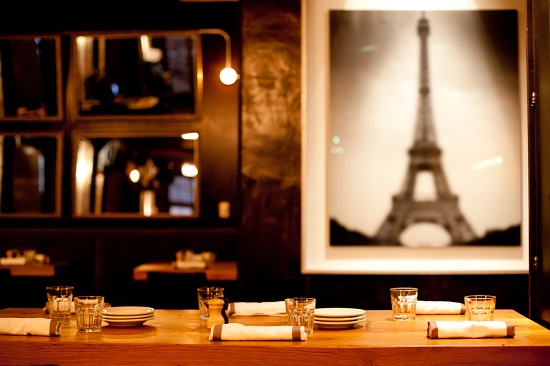 I was fortunate enough to have been in Paris for Bastille Day a few years ago, and I'll never forget the amaze military parade, ubiquitous picnics, and spectacular fireworks display. Instead of sulking in my wine that I'll be here on July 14 this year, I plan to hit up one (or more) of these Bastille Day celebrations around town — and you should, too.
Here's a tip: Paris Club (59 W. Hubbard St., 312-595-0800) offers half-price small plates from 4 to 5:30 p.m. every day — not just on July 14. What you won't find on any given day is Kronenbourg on draft for $3 (though I think I'll be sticking to the wine on tap). The French never drink on an empty stomach, so go for some escargot bourguignonne ($1.95), goat cheese au gratin ($6.95), french onion fondue ($6.95), a small pot of mussels ($9.95), and more.
It's no secret that I'm enamored with the Chicago French Market (131 N. Clinton St., 312-575-0306), so rest assured I'll be stopping by on July 13 or 14. There actually seems like there's more to do on Wednesday, July 13. From 11 a.m. to 2 p.m., there's "lunch hour music" by French chanteuse Jacqueline Sylvie. From 5 to 7 p.m., it's the Grand Soiree, which includes a French wine tasting from H2Vino and Fine Vines, hors d'oeuvres, a live performance by acclaimed cabaret singer Greta Pope, and more. The festivities continue on July 14 with live music from 11 a.m. to 2 p.m. and 5 to 7 p.m.
For a sit-down experience, Pierrot Gourmet (108 E. Superior St.,312-573-6749) in the Peninsula Hotel is offering a special three-course prix fixe menu for $32 or $38 if you'd like a glass of wine (obvi). The meal includes authentic dishes like salade lyonnaise, croque monsieur, and a French vanilla macaron — c'est si bon!
Source: Paris Club