Chicago Facials
Fall Skin Rx: 3 Results-Driven Facials to Combat the Change of Seasons
Next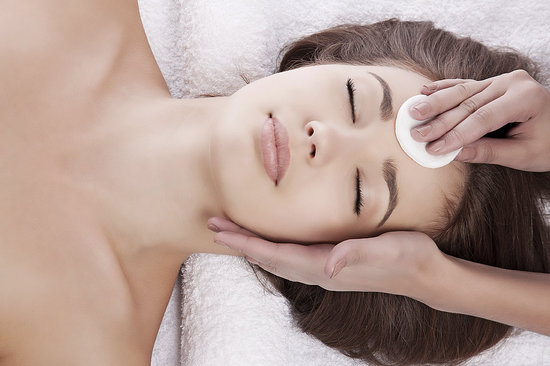 While the esthetician in me would tell you that a good facial every four to six weeks should be as routine as going to the dentist (or getting your roots touched up), most of us would agree that a good steam, peel, and extraction session doesn't happen as often as it should. But now, with the recent change of the seasons (temperature drop, wind, dry indoor heat), an effective treatment (read: no fluff) is crucial in bringing out that glow that is trapped behind dead skin cells, clogged pores — and maybe a little residual dehydration from the Summer sun and alfresco cocktails. Here are three treatments that will help you put your best face forward.
One of the reasons it's good to get a facial at a clinical spa is because you are guaranteed a results-driven service due to the cutting-edge products and services that go beyond the basic cleanse, exfoliate, mask, and tone. The micropeel (60 minutes; $125) at JW MedSpa (five Chicagoland locations; sixth opening in December) stimulates collagen and elastin production and gently (even sensitive types can have this treatment) removes impurities. A specialized tool is scrupulously glided over your face with the aid of patented solutions, removing the top layer of dead skin as well as your peach fuzz (

no need to schedule that lip wax!

). You'll glow for days with this facial, thanks to elevated cellular-level hydration.
The Ultimate Kate facial (90 minutes; $350) at The Spa at Trump (401 N. Wabash Ave., 312-588-8020) displaces the theory that most hotel spa facials are all fluff. That is definitely not the case here due to the multiple steps involved (not including the arm, hand, and foot massage) such as an enzymatic exfoliation, light extractions, a hydrating oxygen treatment, and the use of the DermaLucent red light to penetrate Kate's DermalQuench serum, stimulate collagen and elastin, and accelerate cell turnover. Forget the upcoming holiday season; you're ready for the red carpet.
A previous place of employment, The Peninsula Spa by ESPA (108 E. Superior St., 312-573-6860) will always have a special place in my heart

— but I also happen to know first hand how effective its treatments are. Perfect for this time of year, the Superactive facial (90 minutes; $225) specifically targets skin exposed to seasonal change, stress, and pollution. Considering we all fit that bill, it's a no-brainer. The scientifically advanced prods used are what you'd call "super active," which work to exfoliate, hydrate, and even out skin tone

— basically anything you are looking for since the treatment is customized to your skin type. You won't walk out without getting a little signature Pen TLC, too. It is a five-star, five-diamond facility, after all.