Chicago Food Trucks: Big Star, Wagyu Wagon, and Bang Bang Coffee and Pie Show
Food Truck Watch: Wagyu Wagon, Big Star, and Bang Bang!
Next
If you haven't noticed, I like food trucks . . . a lot. And, much to my delight, more and more keep hitting the streets.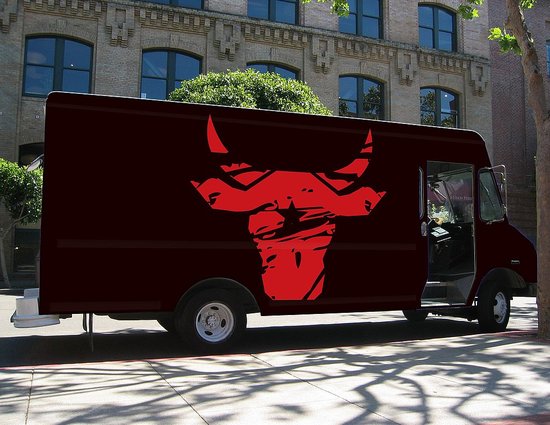 The Wagyu Wagon launched last weekend at the Milwaukee Avenue Arts Festival. Owner Aaron Crumbaugh used more than 1,000 pounds of wagyu to create tacos, burgers, and sloppy joes priced from $3 to $8. Since Crumbaugh plans to cook food to order, for now the truck will only make stops at places where he can set up a grill. Once Chicago food laws change, he'll add grills, a fryer, and a griddle to the truck. My first order will definitely be the Wagyu banh mi sandwich with lemongrass wagyu short rib, jicama-carrot slaw, and jalepeno and a s'more (marshmallow panna cotta, graham cracker crumbs, and Nutella sauce). The Wagyu Wagon's next stop will be at the Mendota Sweet Corn Festival.
Just last week, I noticed the circus-themed truck The Bang Bang Coffee and Pie Show roaming around my 'hood, and I spotted it again last weekend at the Milwaukee Avenue Arts Festival. Um, yum. The recently launched truck, run by husband-and-wife team Dave and Megan Miller, serves up individually sized sweet and savory pies and locally roasted coffee. Recent pie options included a strawberry, citrus, and peach with whiskey meringue, along with a swiss chard pie with Parmesan and walnuts. Follow the converted Wonderbread truck on Twitter to see where it will stop next.
The 21-foot-long Big Star food truck is currently parked outside the restaurant, mocking me with the potential of Paul Kahan's Mexican goodness served all over town. Rumor has it that the truck might not take to the road until Chicago changes its laws (follow the truck's progress on Twitter), and Big Star can cook food on board. So come on Rahm, and let's get it rolling!
Source: The Wagyu Wagon