Chicago Gift Guide
2011 Gift Guide: Holiday Tips From Roslyn's Rosie Clayton
Next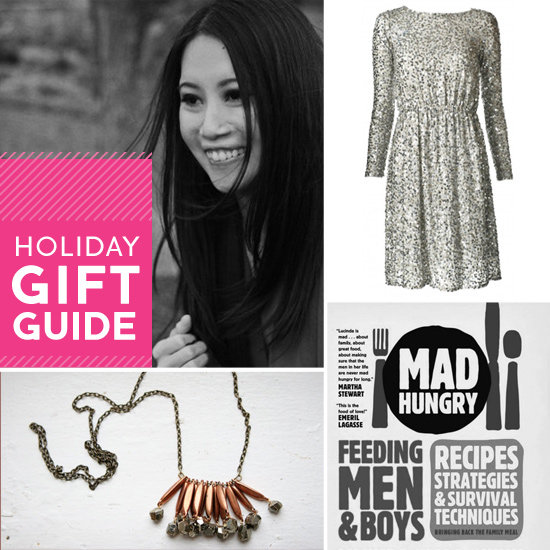 Rosie Clayton is one of Chicago's chicest shopkeeps, stocking an insanely chic collection of clothing and accessories at her Bucktown shop, Roslyn (2035 N. Damen Ave., 773-489-1311). The recently wed trendsetter let us in on her holiday picks and tips.
PopSugar Chicago: What's the one piece of clothing that's a must-have for the holiday season?
Rosie Clayton: A warm sweater is a must for Chicago winters; we've carried Demylee cashmere at Roslyn for the past five years because they are the best quality and weight, and women love her classic silhouettes with a modern twist. I also love a cocktail dress with subtle sparkle or metallic details — the Alice + Olivia dresses we have in the store are perfect for any holiday party. I have one in nude with silver beading that I can't wait to wear!
PSC: Any Chicago must-dos for the season?
RC: The Green City Market moves to the Peggy Notebaert Nature Museum in the Winter and is a great place to find fresh produce and products while supporting local farmers.
PSC: Favorite stops for holiday shopping?
RC: Virtu is my go-to shop for holiday cards and gorgeous wrapping paper since the way you present a gift is just as important as what's inside. I'm a fan of Scout for home decor gifts (I am obsessed with their lighting fixtures) and Post 27 for vintage accessories. For the men in my life, I'll be going to Vintage Smith, a pop-up shop in Bucktown that features vintage military jackets, leather satchels, and work boots.
PSC: Go-to gift this year?
RC: Elise Bergman's hemp and organic cotton circle scarf, Erin Gordon gemstone bracelets, homemade rosemary mint or honey almond soap, and a cookbook. Mad Hungry: Feeding Men and Boys ($14.92 on Amazon) is a favorite.
PSC: Any tips for surviving the season?
RC: The holidays can get so hectic; be sure to stop, relax, and take it all in . . . preferably with a cocktail in hand and good company by your side.
PSC: What's on your wish list?
RC: Where do I begin? I covet the pyrite chunk and vintage brass necklace by Mineralogy; vintage china (I adore the look of mismatched sets that can be used every day), and I'd love an old men's watch with a brown leather strap from Division Street Watch Co.
Source: Alice + Olivia, Mad Hungry, and Mineralogy