Chicago Italian Expo 2011
Crossing Borders: Italian Expo Renaissance Returns to Chicago
Next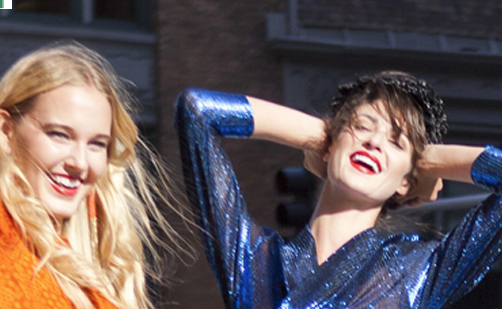 From fine leather to delicious cuisine, we've all been under the Italian influence — even if our heritage is otherwise. On Friday, Sept. 30, through Sunday, Oct. 2, you'll have a chance to garner an even greater appreciation for the dolce vita at Chicago's Italian Expo Renaissance taking place at the Bridgeport Art Center (1200 W. 35th St., 773-247-3000). Here are the oh-so-chic deets:
Watch: The Italian Fashion Exchange Competition (runway shows take place each day) showcases the wares of eight emerging Chicago designers (Alma Wieser, Crystal B. Simms, Britney Petrina Devaris, Michelle Tan, among others) but only one lucky winner (announced Saturday at 8 p.m.) will get to go to Milan for Fashion Week 2012!
Taste: Mangia, mangia! Sample imported meats and cheeses, panini, arancini (Sicilian rice croquettes), pasta, Italian sweets, and more from some of Chicago's top culinary stars like chef Bruno Abate of Tocco, chef Chris Macchia of Coco Pazzo, and more. La famiglia! Swing by on Sunday for Italian brunch, where chefs will combine Italian tradition with American culture. Chill in the lounge area with a glass of Provenza and Ruffino, or pony up to the wine bar or beer lounge in the main area for some prime sipping

— and people watching.

Listen: While the lineup is still being confirmed, expect live music and DJs to keep things festive.

Shop: Pick up a souvenir or two. Browse goods ranging from jewelry to handmade Italian crafts.
Ogle: Check out the luxury Italian cars and motorbikes

—

minus the Rush Street scene.
Tickets: Friday ($50; includes tasting gourmet Italian food and four glasses of vino), Saturday ($20; includes wine and food tasting and four glasses of vino), Sunday ($20; includes Sunday brunch and wine tasting and four glasses of vino). A three-day pass is also available for $60 per person.