Chicago Sunday Brunch at Wave
New to Chew: Remedy Brunch Launches at Wave This Sunday (and It Goes Until 8 p.m.!)
Next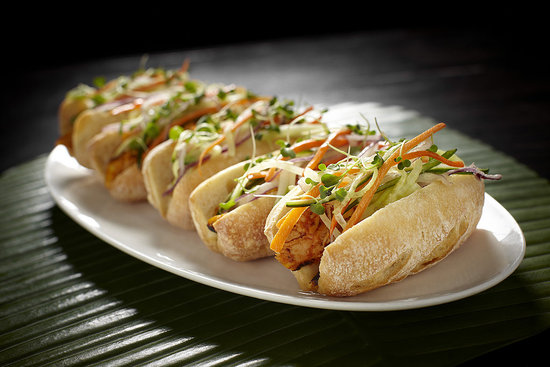 I talked about a few ways to beat the daylight savings time doldrums, but starting this Sunday, Wave restaurant (644 N. Lake Shore Dr., 312-255-4460) in the W Hotel Lakeshore has another cure for what ails you: a weekly Sunday remedy brunch. Here's the not-so-skinny.
The Timing: You need not worry about dragging yourself out of bed at the crack of dawn after one cocktail too many the night before. This brunch runs from noon to 8 p.m., so you can saunter in any time you darn well please. Nice.
The Eats: We've picked up a few tips and tricks at chef Kristine Subido's spectacular cooking classes, but let's face it: the globally inspired cuisine tastes 100 times better when she prepares it. The best part? Brunch is set up buffet style, so you can take a trip around the world — rather, Chicago's ethnic neighborhoods — in one dining experience. Sample dishes like hand-rolled ravioli with stewed tomato sauce (Little Italy), chilaquiles with housemade chorizo (Pilsen), mini banh mi sandwiches (Little Vietnam), dim sum inspired by Chinatown, and several other selections from those neighborhoods. And for all you one-trick brunch ponies, there's also traditional fare such as omelets, eggs benedict, yogurt smoothies, and coffee cake.
The Libations: The price of your $29 brunch comes with a complimentary Bloody Maria, but in case you want more (not that you need one, of course), there's a whole customizable bar dedicated to the "day after" concoction. For a different type of cure, try out one of the medicinal tea bowls, brimming with calming, antioxidant, and digestive bennies.
The Entertainment: Say goodbye to the piano player performing a variety of the world's worst love songs during your dining experience. As if the food weren't enough to keep your mood elevated, local DJs will perform throughout the brunch.
Source: Wave