Chicago Weekend Events July 29-31 Include Taste of Lincoln Avenue and Milwaukee Avenue Art
Weekend Tips: Art in Logan Square, BBQ on Lincoln, and Some Kid-Tastic Rock at Starfruit
Next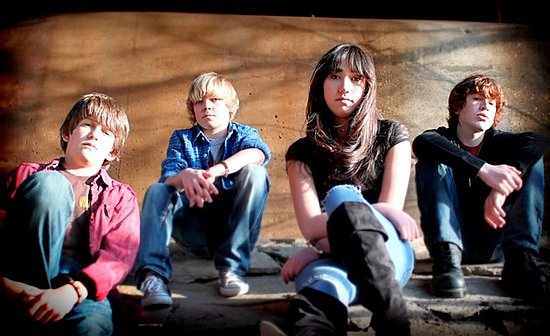 The Milwaukee Avenue Arts Festival (Milwaukee Ave. from California to Kimball) turns Logan Square into an awesome art district (with wine from Telegraph and the Gaztro-Wagon!) from July 29 to 31 between 4 and 11 p.m. Besides the dozens of art galleries, check out interactive art workshops, live music, craft beers from Revolution Brewing Company, sangria from Lula Cafe, mobile food trucks, and an open-air market. Don't forget to stop by pop-up restaurant Gypsy at Logan Square Kitchen.
Take a trip to the Taste of Lincoln Avenue Saturday and Sunday from noon to 10 p.m. to get a preview of soon-to-open barbecue spot Barn & Company (950 W. Wrightwood Ave., 773-832-4000) from the owners of Hubbard Inn. The eatery will be serving up a smokehouse sampler menu, including pulled-pork sliders, half racks of BBQ ribs, coleslaw, and corn on the cob during the festival, before officially opening Aug. 11. Barn & Company's BBQ pit master Gary Wiviott is the author of Low & Slow: Master the Art of Barbecue in 5 Easy Lessons, so you know the stuff is going to be good.
Get a Lolla preview at Starfruit Cafe in Lincoln Park (2142 N. Halsted St., 773-868-4900) on Sunday from 4 to 7 p.m., when local rockers Northbrook Garage (shown above) take to the stage. The soulful band — eighth graders from Northbrook whose sound is way more mature than their years — will play the Kidzapalooza stage Aug. 5 and 6. The band's first single, So What, is now available to download on iTunes.
Source: Northbrook Garage