Chicago's Best Barbecue
Where Do You Chow Your Favorite BBQ?
Next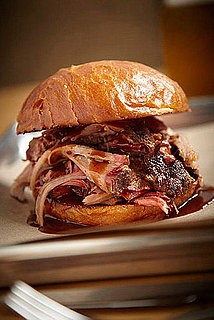 Welcome back to Pop 5. Last week we continued with our savory food series by asking about your favorite steakhouse in the city, and the results are in. This week, we're talking about another of Chicago's favorite meats: barbecue. The last few years have seen an influx of new BBQ spots in the city, including Lillie's Q and Barn & Company, which have given old standbys like Smoke Daddy and Smoque a little smoked-meat competition.
So what's your favorite place for barbecue? Leave a comment below, tweet me, write on the PopSugar Chicago Facebook wall, or send me a private message, and I'll compile all of your suggestions to create a definitive list.
Source: Lillie's Q