Chicago's Best Thin-Crust Pizza
Pop 5: Chicago's Best Thin-Crust Pizzas
Next
Welcome back to the Pop 5, featuring Chicago's best places to do anything and everything. Last week, we listed our favorite steakhouses in Chicago, and this week, we're still talking about our favorite savory spots, focusing on what is probably our city's most-loved food: pizza. This was a hard one, and because there are just so many great pizza spots in Chicago, I narrowed it down to thin-crust (or non-deep dish pies), which knocked out some of the local biggies like Giordano's and Gino's East. I'm aware that this list might cause some controversy, so feel free to leave comments to add your faves!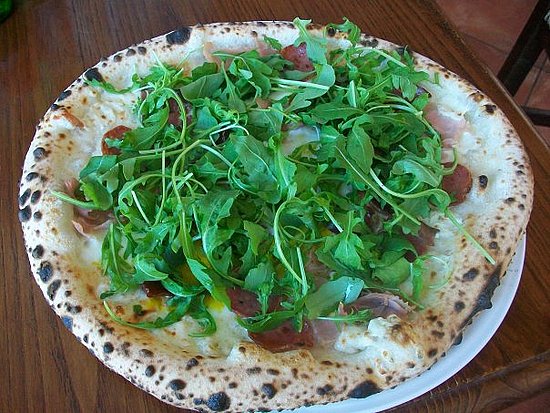 Piece Brewery & Pizzeria (1927 W. North Ave., 773-772-4422) also made our list of craft beer producers, but it's the pies that keep us coming back. Pick from a traditional red or go for the mozzarella-free New Haven style (red sauce topped with garlic, parmesan, and olive oil). While crazy toppings like mashed potatoes and clams are on the menu, I'm sticking with my fave: pepperoni, spinach, banana pepper, and goat cheese.
Lou Malnati's (multiple locations) does have deep dish, but it's the thin crust, still made with that "world-famous buttercrust," that's our fave. Head to the newest location on State Street in the Gold Coast, and order the Lou: you won't regret it.
Aurelio's (506 W. Harrison St., 312-994-2000) might be a chain, and the only city location might be located in a Holiday Inn in the West Loop, but one taste of the sauce, and you'll get why it made this list. The special pie with tomato, spinach, and mushroom is addictive.
Great Lake (1477 W. Balmoral Ave., 773-334-9270) pizza has been called unbelievable and stunning in national press outlets; stop in, and you'll see why. The tiny Andersonville spot is always packed, but the light, yeasty pizza crust and ever-changing toppings featuring the freshest ingredients are definitely worth the wait.
Spacca Napoli (1769 W. Sunnyside Ave., 773-878-2420) is obsessed with bringing authentic Neapolitan-style pizza and ambiance to Chicago. Try the Diavola, with mozzarella di bufala, imported regularly from Italy, red pepper flakes, and spicy salami, or the Cafona del Rei (shown above) with prosciutto, salami, fior del latte mozzarella, smoked mozzarella, arugula, and a cracked egg. The charred crust is about as good as it gets.
Source: Spacca Napoli