Crumbs Bake Shop and Magnolia Bakery Coming to the Loop
Two New Cupcake Shops Coming to the Loop
Next
Think the cupcake trend is so over? Think again. Two new heavyweight cupcake chains are coming to Chicago. As much as I love More, Sprinkles, and Sweet Mandy B's, these spots prove that when it comes to cupcakes, the more, the merrier.
New York-based chain Crumbs Bake Shop (shown above) has been looking for a space in the Loop for awhile, and rumor has it that they found it at 303 W. Madison St. Adorable and tasty, Crumbs's cupcakes have already found fans in New Jersey, Connecticut, and LA, and they're always switching things up with new flavors inspired by the seasons or even pop culture — this Summer they even introduced Twilight: Eclipse cupcakes. While the cupcakes are almost too cute to eat, with awesome flavors like cookie dough, peanut butter cup, and white hot chocolate, somehow I think I'll manage.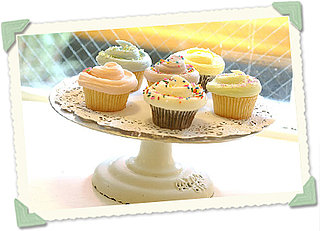 Also looking to expand to Chicago: NYC favorite Magnolia Bakery (shown left). If you've ever spent time on Bleecker Street in New York, you know the power of Magnolia, which often has a line snaking out the door and around the block. Made popular years ago by Sex and the City, Magnolia is famous for its cupcakes, which come in the classic vanilla and chocolate and specialty flavors like coconut, lemon, and red velvet. Also try Magnolia's other dessert options, including fruit pies, flourless chocolate cake, whoopie cookies, double-fudge brownies, and some famous banana pudding. Magnolia is looking at a space in the Loop on State Street and could be open by this Spring.
This is one trend I'm far from over, so bring on the cupcakes!
Source: Crumbs Bake Shop and Magnolia Bakery