Dirty Betty Doughnuts at The Cookie Bar in Chicago
Sweet Connection: Dirty Betty Doughnuts Pop Up at The Cookie Bar
Next
Remember when Dunkin' Donuts (I still can't resist a strawberry jelly-filled munchkin) used to be the only place to indulge in fried dough? The constant line at the recently opened Doughnut Vault proves that the trend is on the rise like a yeasty doughnut. In fact, we're ready to sink our teeth into the newest sugary-glazed venture: Dirty Betty's, a pop-up doughnut concept inside the Cookie Bar (2475 N. Lincoln Ave., 773-348-0300), founded by two aspiring screenwriters turned entrepreneurs.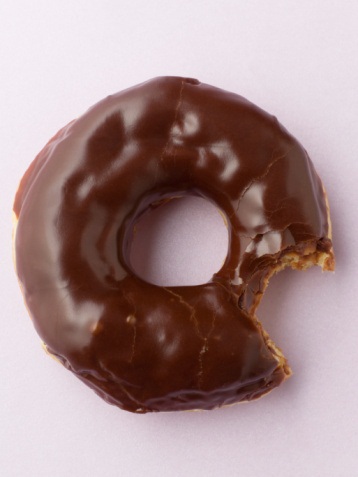 Dirty Betty's is anything but dirty. In fact, they use the tagline "good clean doughnuts" to describe the integrity of their ingreds: no hydrogenated oils, transfats, artificial colors, or flavors. With options ($2 to $2.25 each) like fresh banana with chocolate Nutella glaze, blueberry with lemon glaze, and old-fashioned cinnamon sugar (gluten free and vegan coming soon), we say it's good, clean fun. Did we mention they're baked?
Cookie Bar also adopts the same ingredient philosophy (including 15 percent less sugar) in their cookies and even has dairy- and gluten-free cookies created under the supervision of a doctor. There are also regular cookies ($1.25) for those who just want a quality sweet treat. The flavor selection doesn't disappoint here either. A rotating daily selection includes luscious options like peanut butter-milk chocolate chip and pink pomegranate. But if we were to tell you what to order, it would be a cookie ice-cream sandwich ($4.49) made with two freshly baked cookies of your choice with a scoop of rBST-free gelato.
Source: Thinkstock