Food Truck News from Gaztro-Wagon and Sweet Miss Giving's
Food Truck Watch: What's New For Winter
Next
With the frigid, frosty weather outside, you would think most food trucks would just find a warm garage somewhere and wait until Spring. But lucky for us, that's not the case. Here's the grub-on-the-go news this week.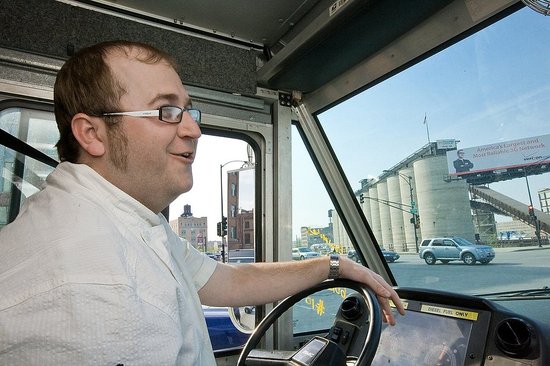 The Gaztro-wagon, perhaps the city's best-known and best-loved food truck, launched its Winter menu this week. Chef/owner Matt Maroni (shown above) was inspired by pork 'n' beans, cheese steak, and Lyonnaise salad for his latest batch of naan-wiches (Indian flatbread sandwiches). The pork 'n' beans inspired a pork shoulder, black bean, cilantro, onion, and Chihuahua cheese sandwich (yum!); Maroni's rendition of a cheese steak includes thin slices of lamb topped with Jack cheese, peppers, and onions; and the Lyonnaise includes pork belly lardons, onions, and a tangy mustard dressing (a fried egg is an optional add on). Also look for sandwiches inspired by cassoulet and croque monsieur. As always, follow the Wagon on Twitter to find out its location. Hopefully Maroni will recover from the flu quickly and be back on the street today!
After contemplating opening a second location, French Market bakery Sweet Miss Giving's opted instead for a food truck, which hit the streets last week. Owner Dana Friedman Lieberman will serve up scones and muffins in the morning and cookies, cupcakes, and brownies (check out the German chocolate brownie below) in the afternoon all around town. You can follow the truck on Twitter for now, since Lieberman hasn't developed a firm schedule yet. The best part of this truck: much like the original location, 51 percent of Sweet Miss Giving's truck profits will go to Chicago House, which provides housing and support services to HIV-affected and HIV-at risk people and families.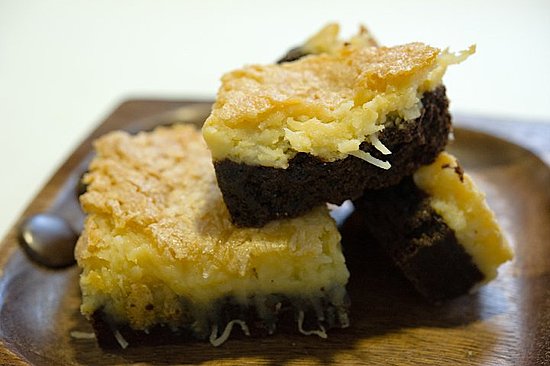 Source: Matt Maroni photo by Michael Boyd and Sweet Miss Giving's