Holiday Tips from Jules Jewelry's Julie Schwanbeck
Fresh Talk: Holiday Tips from Jules Jewelry's Julie Schwanbeck
Next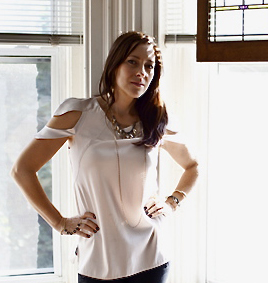 Julie Schwanbeck, the designer behind artisan jewelry line Jules (available online and at multiple Chicago stores), has quite the eye. Not only are her chic designs — fabricated from precious metals, gemstones and minerals, including black diamonds, sapphires, amethyst, rubies, kyanite, tourmaline, and druzies — covetable, so is her sense of style. Schwanbeck gave us a look into her world and provided some last-minute holiday shopping tips!
PopSugar's FreshGuide: What one piece of jewelry should you add to your collection for the holiday season?
Julie Schwanbeck: Holidays = sparkles! We offer rough and tumble designs with Swarovski crystals set against hand-hammered and oxidized metals for chic jewelry that dresses up everything from skinnies, a tunic, and vintage motorcycle boots to a LBD for New Year's Eve. One of my very favorites is our unique Square Bijoux Bangle. Pair it with the Bijoux Ox Pegasus earrings and Ox Bijoux Pegasus Paddle necklace.
FG: Any Chicago must-dos for the season?
JS: Skating in Millennium Park and/or Wrigley Field. And we have an annual tradition of cocktails with friends at RL (115 E. Chicago Ave., 312-475-1100); the bar is the epitome of holiday cheer. Santa always recommends holiday sushi at Sunda (110 W. Illinois, 312-644-0500). Or is that me?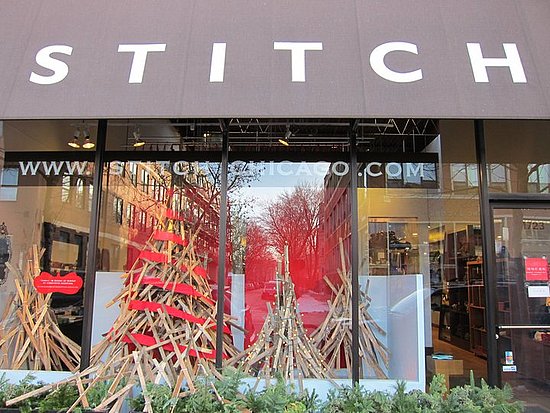 FG: Any Chicago must-dos for the season?
JS: I always shop local. For fashion: Sarca in the Gold Coast (710 N. Wabash St., 312-255-0900) for exquisite clothing and accessories, and Cerato Boutique in Lakeview (3451 N. Southport Ave., 773-248-8604) for an incredible selection of Chicago designers. For babies/moms: Twinkle Twinkle Little One in Roscoe Village (3224 N. Damen Ave., 773-472-3000). And for hostess gifts: Art Effect in Lincoln Park (934 W. Armitage Ave., 773-929-3600) or Stitch in Bucktown (1723 N. Damen Ave., 773-782-1570, shown above).
FG: Go-to gift this year?
JS: Um . . . jewelry! Conveniently, it's what the ladies in my life want. I think anything thoughtful, personal and/or handmade — no matter how big or small — always makes the very best gift. (Note: check out some of my favorite Jules' pieces below. Insanely cool!)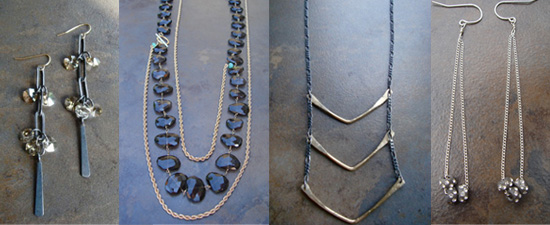 FG: Any tips for surviving the season?
JS: I keep up my yoga and exercise routine to keep stress levels in check during our busiest month of the entire year. When all else fails, cocktails and giggles with the girls is my cure all.
Source: Julie Schwanbeck by Maia Harms, Stitch, and Jules