Jam Logan Square
Jam Packed: Celebrated Brunch Spot Reopens Better Than Ever
Next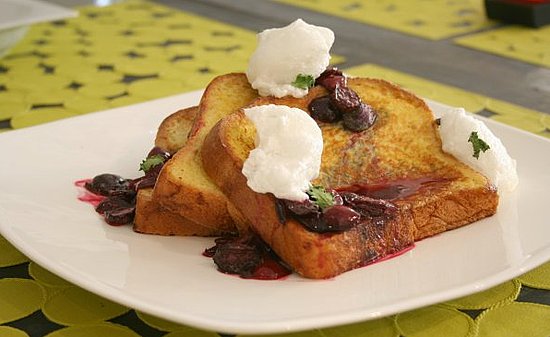 Patrons wept in their malted crusted french toast (with macerated cherries, lime leaf cream, and pink peppercorns no less) when popular brunch spot Jam closed its doors in the Ukrainian Village — but not for long. Jam recently reopened in Logan Square (3057 W. Logan Blvd., 773-292-6011), and suffice it to say, it's jammin'. Now, there are more than two reasons (breakfast and lunch) to check it out. Here's the scoop:
Jam is now open for dinner too! Nightly "blue plate" dinner specials include dishes like meatloaf (with tomato jam), venison stroganoff, and fried Lake Superior white fish. In the works: a Monday degustation menu and midnight brunch (late-night drinking munchies perhaps?).
Despite the menu change, you can still satisfy your egg (from benedict to scotch) and pancake (pumpkin with meringue) craving all day and night.
The master behind the creative menu is chef Jeffrey Mauro, a former alum of Charlie Trotter's and North Pond. Two other brains behind the operation are co-owner Jerry Suqi (Chickpea) and sous chef Mike Noll (Schwa).
Jam is BYOB, meaning it's Bellinis by day, vino by night. Keep an eye out for the homemade Bloody Mary mix and fresh peach puree for your provisions.
It's cash only, so come prepared.
Something to look forward to come Spring: garden seating.
Source: Jam Restaurant