Keep Fit Ballet at Equinox
A New Way to Get in Shape, Natalie Portman Style
Next
The gym starts to look like Jan. 2 this time of year — every treadmill and elliptical in use — and the stakes are higher, because bikini season is right around the corner. Make up for lost time with this fun, new workout guaranteed to kick the boredom out of your typical sweat session.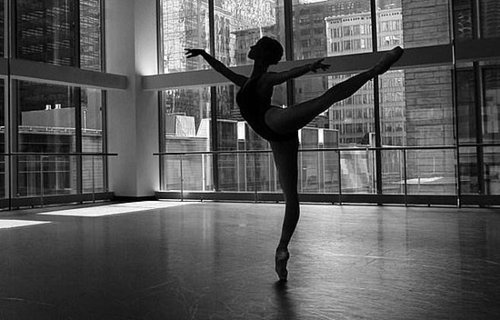 There is something to be said for a dancer's body, and right on the heels — or, shall I say, toes — of Natalie Portman's Oscar-winning turn in Black Swan, is a new workout at Equinox (900 N. Michigan Ave., 312-254-2500) called Keep Fit Ballet. Designed to firm and tone, using a blend of Pilates and traditional ballet moves, the exercises are performed at a speedier pace to ensure a fluid and complete workout — no prior dance experience required. What's really cool about this class (aside from feeling like a ballerina) is that Equinox has partnered with the renowned Joffrey Ballet, so you get a chance to train under the guidance of professional ballet dancer/instructor Jocelyn Garner, who has been performing and teaching dance all over the world for years. Garner is also a Pilates instructor, so she's got that aspect of the class covered too.
The class will take place at the Equinox Gold Coast location on Thursday evenings from 7:30 to 8:30 p.m. The first class starts on April 28 and will run for six weeks. If you're not an Equinox member, no worries. You can still plié your way into happiness (and that bikini) with a $35 guest pass per class.