New Restaurant IPO Opens at the W City Center
IPO Stock Rises at the W City Center
Next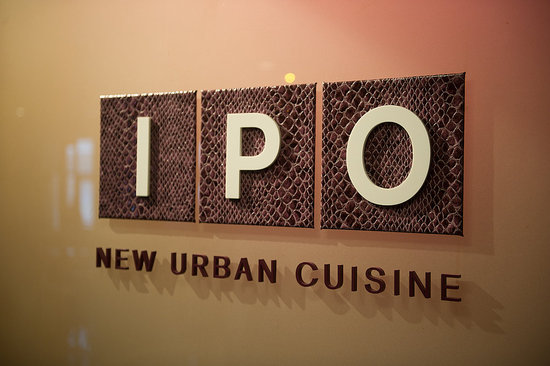 I don't totally get naming a restaurant after a financial term, but I'm keeping my fingers crossed that what worked for Bull & Bear will also help the W City Center's new restaurant, IPO — short for initial public offering — rise to the top.
IPO (172 W. Adams Street, Chicago, 312-332-1200) brings much-needed, delicious new breakfast, lunch, and dinner options to the Loop. Chef Trevor Hoyte (formerly of Tru) describes the menu as "new urban cuisine," his creative take on contemporary American fare. Breakfast options include a surf and turf Benedict served with braised pork belly and rock shrimp; beef short ribs come alongside sunny side up eggs. Dinner offers inventive dishes like a sauteed red snapper with spicy peaches, hearts of palm, fennel, and cilantro cucumber, and tempura shrimp with braised leeks and rock shrimp ravioli. I have to admit the dessert menu includes my favorite IPO dish, a witty take on chocolate and popcorn, which includes blood orange, cilantro, brown butter, and corn sorbet. Yum.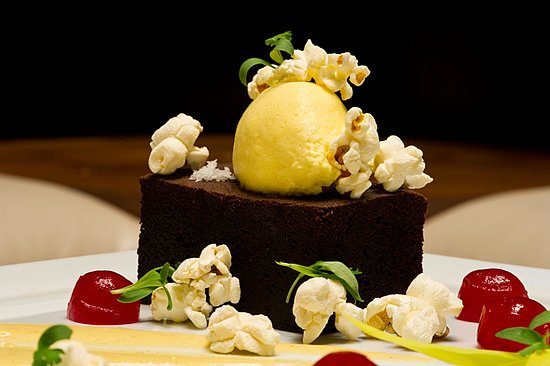 The sleek, modern restaurant is part of the W's major makeover, which also includes an expanded Living Room Bar and redesigned guest rooms.
Source: IPO at the W City Center