Prasino Restaurant
Hot Plate: Eco-Friendly Prasino Coming to Wicker Park in August
Next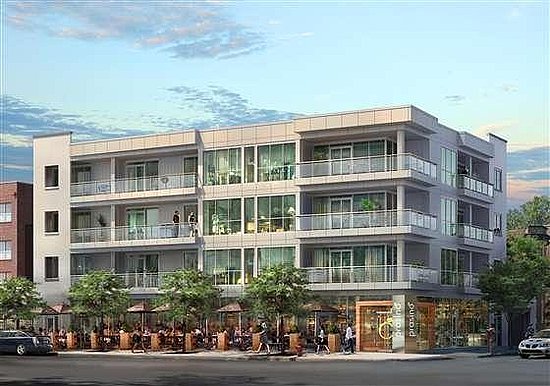 Normally, restaurants open in the city before moving out to the 'burbs. But Prasino did the opposite, opening two successful operations in LaGrange and St. Charles before venturing in our direction. The eco-friendly resto (prasino means "green" in Greek) opens in Wicker Park (1846 W. Division St.) in early August, and, for once, we can't wait to see what we've been missing outside the city.
The Concept: We love that Prasino is an American fare restaurant that won't weigh us down with the menu selections — literally and figuratively. The idea is to offer healthy, clean eats that look and taste amazing and utilize local, artisanal, and organic growers whenever possible. Prasino is also dedicated to using sustainable building materials and reducing energy consumption through the use of high-efficiency technology.
The Eats: For breakfast, lunch, and dinner, Executive Chef Scott Halverson's menu will highlight seasonal ingreds through a mix of signature dishes — including caprese eggs benedict ($9.50) and lobster-stuffed avocado ($16) — and revolving specials. While you can grab a sammy, salad, or burger, you can also opt for more substantial dishes, such as the miso-chili-glazed, line-caught Alaskan black cod ($28) and the braised beef short ribs ($25), which have already proven popular at the other two locations. Gluten-intolerant peeps rejoice! Look for tasty gluten-free breads, crackers, desserts, and even pancakes on the menu.
The Sips: You can be super healthy and go for a glass of fresh-squeezed juices, a smoothie, or a cup of gourmet tea, or live it up with a glass of vino (from a small producer no less), beer, or cocktail.
The Design: As with the other two locations, the Simeone Deary Design Group put on its green thinking caps for the Wicker Park location. Not only is the aesthetic eco-friendly (think reclaimed wood tabletops and light fixtures made from recycled wine bottles), but your meal is prepared in an energy-efficient kitchen to boot. If you really want to become one with nature (even if it is the city), the 100-seat patio boasting umbrellas imported from Europe will be one of the hottest places to soak in the dog days of Summer.
Source: Prasino