Rush Street Shopping Extravaganza
Guide to a Two-Block Power Shop on Rush Street
Next
Suddenly, Rush Street is the shopping street in Chicago. A mere block away from Michigan Avenue but worlds away with its smaller boutiques and less hurried feel, Rush is populated with designer duds (think Marc Jacobs Collection and Barneys), wardrobe staples (Gap's 1969 Jean shop and UGG, which has found new, post-trend life), and fantastic fare. Who needs a mile when these two blocks are just as magnificent?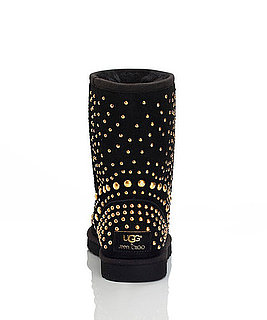 Start your morning by beating the mother-daughter crowd at UGG (909 N. Rush St., 312-255-1280). (Seriously, come 2 p.m., the place will be packed with soccer moms and their daughters' giggling friends.) You're here to take care of business: a Chicago girl must own a pair of UGGs, whether she likes them or not. Luckily, the new Jimmy Choo collaboration is bringing the sexy back to sheepskin. Pick up a pair of the silver- and gold-grommeted Mandah boots ($795) or the leopard-printed Kaia ($595).
With your toes sufficiently warmed, head over to lunch at Feast (25 E. Delaware Pl., 312-337-4001). Keep it light with a chicken chopped salad, which includes delicious adds like green beans, avocado, and the tahini-based goddess dressing (yum!), or indulge with Feast's gourmet mac 'n' cheese with roasted tomatoes and smoked bacon.
Next walk across Delaware to Intermix (40 E. Delaware Pl., 312-640-2922), one of three city locations that's stocked full of on-trend designs from Stella McCartney, Diane von Furstenberg, and M Missoni. While the salespeople are as stylish as I aspire to be on my best day, they're also surprisingly accessible, so don't be afraid to ask for advice. And also don't miss the insane selection of shoes and accessories from Brian Atwood, KORS by Michael Kors, and Rebecca Minkoff.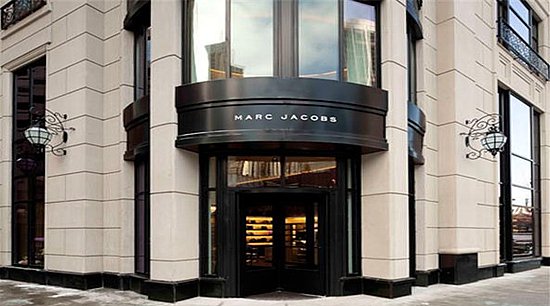 Head next door to posh hotel The Elysian to check out Marc Jacobs's newest collection shop (11 E. Walton St., 312-649-7260). While the price points are enough to scare off even the most dedicated shopper, the gorgeous store itself is unintimidating. (It might have something to do with the cool kids who work there, who don't seem like their closets include many $2,000 bags either.) Browse the to-die-for clothing and then seriously consider the easier-on-the-wallet options, including sunglasses, adorable kids' clothing, and the Marc by Marc offerings.
Wander across the street to lululemon (930 N. Rush St., 312-915-0627) where you'll find the city's most stylish workout wear. These days, it's seemingly impossible to find a girl at any gym in town who's not wearing a pair of Wunder Under or Groove pants. The styles are totally fashionable and functional, and, hey, sometimes a new tank is all you need to motivate that next trip to the gym! The store swaps out its merchandise almost weekly, so you're always sure to find something new.
Next it's time for the big gun: Barneys New York (15 E. Oak St., 312-587-1700). The six-story shopping mecca is an almost overwhelming experience, but it's one you have to try. The second-floor shoe lounge is a dream come true, stocked with the latest styles from Christian Louboutin, Manolo Blahnik, and Giuseppe Zanotti. Take the dramatic staircase to the third floor (my favorite) to shop contemporary labels including 3.1 Phillip Lim, Alexander Wang, and Vena Cava. And before you overload, check out the basement cosmetics department for brands like Nars, Shiseido, and Armani Beauty.
After all that decadence, a trip to the Gap should get you grounded again, and the 1969 Jean shop (939 N. Rush St., 312-951-1745) is the brand's best version. Find giant tables stacked with hundreds of pairs of the latest denim styles — from leggings and super-skinnies to boot-legs and bells — along with tees, sweaters, and accessories designed to complement your jeans. The best part? How low the price tags will seem after the rest of your day.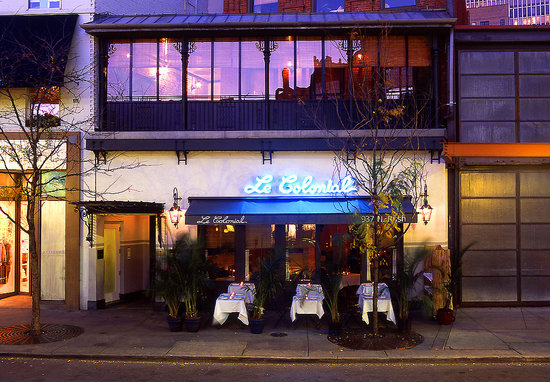 After a mega-shopping day, I usually require a glass of wine and a snack. Luckily, just a few blocks away is Le Colonial (937 N. Rush St., 312-255-0088), one of my personal favorites. Head upstairs to the lounge, stash your bags, and order a glass of bubbly and the Bo Bia, rice paper-wrapped salad rolls stuffed with julienned carrots and jicama, bean sprouts, egg, and peanuts with a peanut plum dipping sauce, or the Chao Tom, grilled shrimp wrapped around sugar cane and served with angel-hair noodles. And if you still haven't recovered from the lethal combination of sticker shock and credit-card damage, order a lychee martini. You deserve it.
Source: UGG Australia, Marc Jacobs, and Le Colonial