Spa at Dana Holiday Treatments
Holiday Happenings at the Spa at the Dana
Next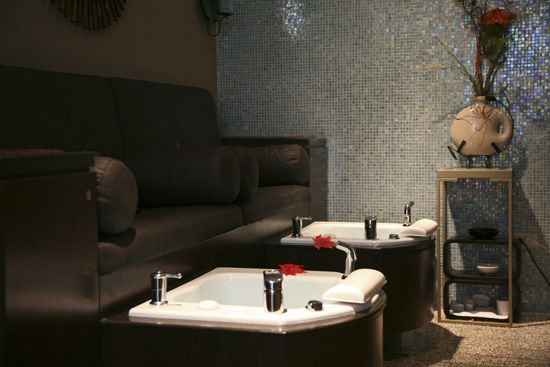 It's holiday time at the Spa at Dana (660 N. State St., 312-202-6040), and I can't wait to try some of the Winter-wonderful treatments. A mani-pedi with a side of spiked hot cocoa? Um, yes, please. And if you're looking for a great holiday gift that also gives back to you, consider a spa gift card. For every $100 you spend, you'll receive an extra $25 you can either add to the gift card or use on yourself. Here are some of the Dana's holiday highlights.
Organic peppermint mani-pedi. If you book an organic spa-peppermint pedicure ($75), you'll receive a complimentary manicure and a cup of hot cocoa spiked with peppermint schnapps.
Holiday Spirit aromatherapy massage. A 50-minute aromatherapy massage ($88, regularly $110) uses the seasonal scents of orange, cinnamon, and spruce. Through Dec. 15, you'll also get a ticket for a free glass of wine in Aja restaurant after your spa service.
Dana's Winter Wonderland facial. An 80-minute facial ($155, regularly $175) uses masks and serums to hydrate and indulge your skin.
Complete holiday package: This package for two ($739, regularly $1,000-plus) includes one night in a Dana hotel room and a spa day for two, which includes two 50-minute deep-tissue massages, two 50-minute custom facials, two 50-minute energizing leg and foot treatments, and two classic pedicures.
Suddenly the holidays seem much happier!