Summer Skin Care Tips From Dr. Tracy Campbell
Beauty Beat: Summer Skin Care Tips From Dr. Tracy Campbell
Next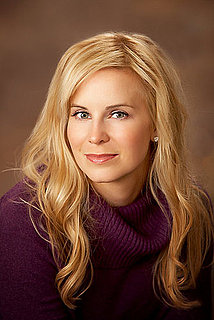 It's August, and you're soaking up every possible second of the great outdoors — we Chicagoans know not to take a sunny day for granted — but your skin is paying the price. Board-certified Chicago dermatologist Dr. Tracy Campbell (right), who specializes in treating skin cancer but is also an expert at cosmetic treatments, has some advice for ending the Summer with some gorgeous skin. The woman knows good skin (see her at Chicago Cosmetic Surgery and Dermatology, 20 W. Kinzie St., Ste. 1130, 312-245-9965), and she's not afraid to share her secrets, so listen up!
Use sunscreen with zinc oxide to block UVA. "People need to understand that UVA gets through glass, and it penetrates deeper than UVB, so it ages us, causing brown spots and wrinkles, and causes cancer," Campbell says. "I always say 'UVA ages us and UVB burns us.' Most sunscreen block UVB rays. In order to block UVA, you need to wear a sunscreen with at least seven percent zinc oxide. I can only fix so much; you have to prevent the damage."
When it comes to sunscreen, pay up! "I hate to say it but the more you pay for sunblock, the better product you get. I recommend products from Elta MD. It has physical blockers, and you can get tinted sunscreen to wear instead of foundation. That's what I do."
Behold the power of vitamin A. "In order to rebuild your collagen, which helps with fine lines and wrinkles, I recommend getting a prescription for Retin-A from your dermatologist. I've been on Retin-A since I was 16! It helps with acne, but it's great for antiaging. The over-the-counter beauty brands have 1/100th of the vitamin A that a prescription has, and they basically don't do anything. Renova is a prescription that's phenomenal, and it's about $160 for a prescription that will last three to six months."

Science helps."Our skin is the best barrier in the world; we can release sweat yet we're waterproof. In order to get product that works within your barrier, it's a lot of science. I like the Cellustructure Rejuvenating Serum (CRS) from Vitaphenol (shown right) because it has vitamin C and those infamous antioxidants. A lot of products are just smoke and mirrors, but this product has a lot of science behind it. The company, which is based in Chicago, has been able to meld growth factors (which help your DNA repair itself) and antioxidants in one. A lot of antiaging products just sit on top of the skin, but this penetrates."
Invest in a power cleanser. "The combination of a glycol cleanser and a Clarisonic brush will make you feel like a new person. You'll exfoliate those dull, dead skin cells that make us not have that dewy glow. I keep mine in the shower and use it once a day."
Source: Vitaphenol