Twin Anchors Chicago
Poll Pick: 5 Reasons to Visit Twin Anchors — Your Fave Old-School Chicago Restaurant
Next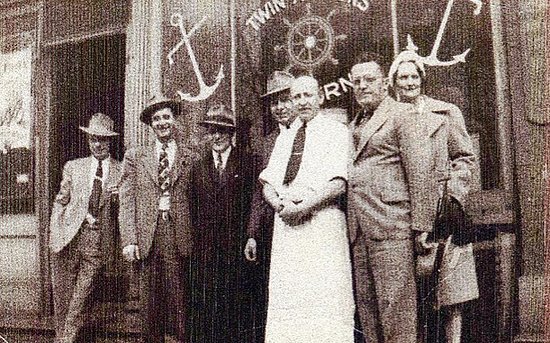 The Pump Room may have kept its name, but one thing is for certain: it is no longer the old-school restaurant of yesteryear as evident from my Pump Room party pics the other night. There are very few Chicago legends left, so I suggest soaking (and eating) up all that history before it is a distant memory. A few weeks ago, I asked you to pick your favorite old Chicago restaurant, and Twin Anchors (1655 N. Sedgwick St., 312-266-1616) beat out the rest of the competition.
The restaurant and tavern sits unassumingly on a neighborhood corner in Old Town — the same corner since 1932. The building Twin Anchors is located in is even older, with roots dating back to 1881. According to the folks at the Anchors, the spot used to be a speakeasy back in 1910 called Tante Lee Soft Drinks (nice cover), which explains the secret escape trap door inside — a whole new meaning to vodka "soda." Eventually, the Walters family and captain Eldean (hence the nautical name of the resto) became the original proprietors who gave birth to some of the best barbecue in the city. Here are five reasons to tie on a bib, grab a Wet-Nap, and head on over to this legendary hot spot.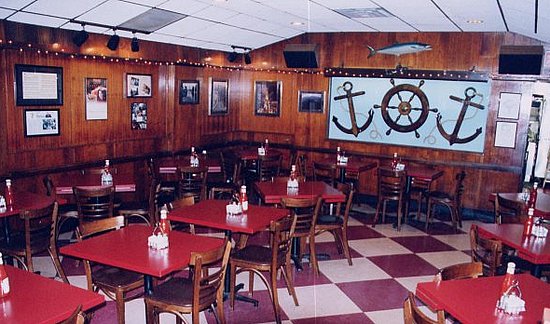 The Eats: The tender, slow cooked baby back ribs are Twin Anchors' forté (based with your choice of sauce; see below), but you really can't go wrong with anything on the menu. Some specialties include half of a slow-roasted (then grilled) chicken, giant grilled shrimp (dare I say prawns), fish and chips, and the New York strip. As if that wasn't enough grub, all entrées are served with choice of fries, onion rings, Idaho baked potato, homemade baked beans, or the popular pepper-jack creamed spinach.

The Bar: Many tales are told while perched at the bar with a frosty beverage, and if the libation station at Twin Anchors could talk, it would certainly have a lot to say. The bar was donated by the Schlitz Brewing Company sometime during World War I and is still used today — except now we don't have to disguise our booze as a soda pop.

The Stars: In the 1999 movie Return to Me with Minnie Driver and David Duchovny, Twin Anchors is an Italian restaurant — not a barbecue spot — while in 2008 film Dark Night, Two Face makes an appearance. Off the silver screen, star-studded regulars include Conan O'Brien, Bonnie Hunt, Billy Murray, John Cusack, and more. For years, "old blue eyes" aka Frank Sinatra was a longtime patron.

The Sauce: There are three distinct sauces to choose from: zesty (tangy tomato based developed 30 years ago; the most popular), original mild (from the '30s; a mild tomato based sauce made with cumin, mustard powder, and white pepper) and the new spicy prohibition sauce. This spicy sauce was developed in Kansas City a little over a year ago. It starts sweet and ends with heat, thanks to a concoction of brown sugar, cracked black pepper, and a touch of "ghost" pepper.

The Catering: It's time to start thinking about your holiday entertaining needs and let's face it: everyone is over Tom turkey already. From ribs, chicken, sandwiches, combos, and sides; packages range from $15.50 to $21.50 per guest.

Source: Twin Anchors