U Stationery Launches Customized Stationery Website
A New Hometown Source For Custom Cards
Next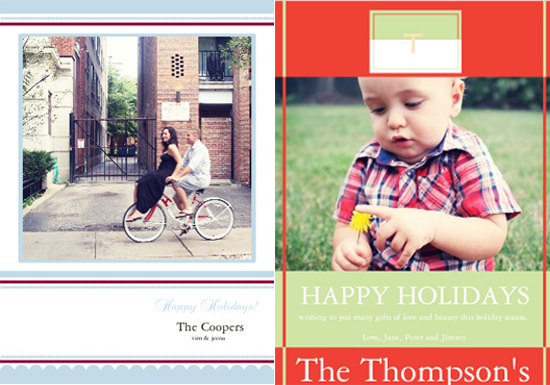 Still haven't ordered your holiday cards this season? (You must not be a paper buff like me; I've been known to order my cards before Halloween.) Check out U Stationery, a newly launched Chicago-based invitation and stationery company that offers custom designs that you can personalize online.
The company offers a large selection of cards and invites, including holiday photo cards, wedding, baby, and party designs, and personal stationery. You can design your card, select fonts, and change copy on the U Stationery website. After you're finished, you'll receive a proof instantly, and once you order (in quantities of 10), you'll have your cards — printed on eco-friendly paper and complete with matching envelopes — in less than a week. Still plenty of time before Christmas.
Prices start at 86 cents per card. To design your cards, visit the site. Need help? Call 312-772-2750.