Union Sushi and Barbeque Bar Opening Interview with Co-Owner Mike Schatzman
Food Buzzed With Mike Schatzman of Union Sushi + Barbeque Bar
Next
Chicago has great sushi, but a kushiyaki? Not so much. But that won't be the case for long: Union Sushi + Barbeque Bar (230 W. Erie St.), a partnership between Chicago native Mike Schatzman (below left) and local chef Worachai Thapthimkuna (or Chao), plans to open in May. Kushiyaki refers to a barbecue spot, and Union Sushi will be serving up all kinds of barbecued meats on a robata grill along with sushi. Schatzman and Thapthimkuna have traveled all over the world (that's them in Osaka below) to research their restaurant — you can check out their journeys on their blog, Mike & Chao Chow. I sat down with one half of the duo to get the real scoop on the new spot.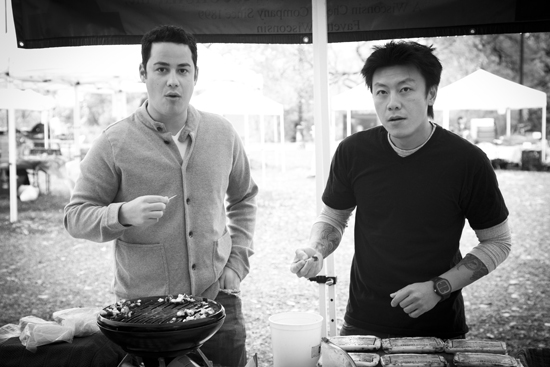 PopSugar's FreshGuide: Tell me what first inspired Union Sushi and Barbeque Bar, and how did you and Chao meet?
Mike Schatzman: Union Sushi + Barbeque Bar is the inspiration for our love of Japanese cuisine and desire to bring more depth and understanding of this cuisine to Chicago; and do it with a sense of humor and fun. My life-long personal dream has been to own my own restaurant. I fell in love with the restaurant industry when I moved to New York after college. New York is a melting pot of different cultures and allowed me to discover a variety of cuisine, which helped develop my palate. A couple years later I started to develop my addiction to travel through various positions in corporate America, where I was a road warrior, traveling an average of four out of five days each week. From city to city and country to country, there was one common theme: I would opt out of room service and discover the culture and cuisine of each place that I traveled. Japanese cuisine started to become a steady part of my diet and conversing with the sushi chef at various sushi bars became my favorite part of dining solo. I met Chao through a sushi party that I hosted in the party room of my condo building. We catered it from Sushi Wabi, but paid extra to have the sushi chef come over and teach everyone how to roll sushi. The party was a hit.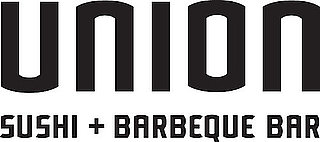 FG: What can we expect from the menu?
MS: You can expect a menu that embraces snacking and sharing with riffs on the familiar including Berkshire pork ramen, oxtail dumplings, Wagyu beef and crabcake sliders, "buffalo" duck wings, spicy oyster shooters, and more. A full sushi bar will feature a wide selection of classic and signature maki and nigiri as well as a number of "rice-less" maki selections. Our sake program will include sake cocktails, warm and cold sake, and more than 25 bottles from Japan, many of which were personally sourced on our recent trip to Japan. The barbecue in our name is for our broad menu of kushiyaki (grilled meats, seafood, and vegetables on a skewer) such as lamb chop, chicken thigh, foie gras, Berkshire pork loin, and sake fin, all of which will be cooked on our robata grill, a centerpiece of the restaurant.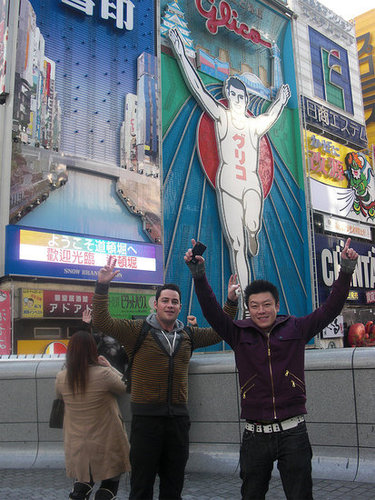 FG: Tell me about the space.
MS: We are opening on the corner of Erie and Franklin in River North. Our space will embrace American character while juxtaposing it with the high art and ritual of Japanese cuisine. It will be warm, stylish, and comfortable for everyone. We will have 76 seats and an upstairs mezzanine bar area overlooking the restaurant. Our unique features will be our graffiti art and plan to involve the local art galleries in the surrounding area.
FG: You guys have a pretty cool contest going on this month. Can you explain it?
MS: You can enter the "How We Roll" contest on our website. Submit your dream sushi roll for a chance to win a spot on our menu, an exclusive evening at our restaurant before we open to the public, and a $500 gift certificate on Southwest Airlines for their own Mike and Chao Chow-style voyage, which well be featured on our blog. There are so many ideas and names for sushi rolls. We thought this would be a fun and rewarding way to get our potential customers involved.
FG: If you were going to describe why someone should eat at Union Sushi in one sentence what would it be?
MS: It is a really unique take on Japanese cuisine that Chicago has never seen before.
Source: Mike & Chao Chow