What to Do, Eat in Leelanau Peninsula
Fall Escapes: A Foodie Trip to Michigan's Traverse City and Leelanau Peninsula
Next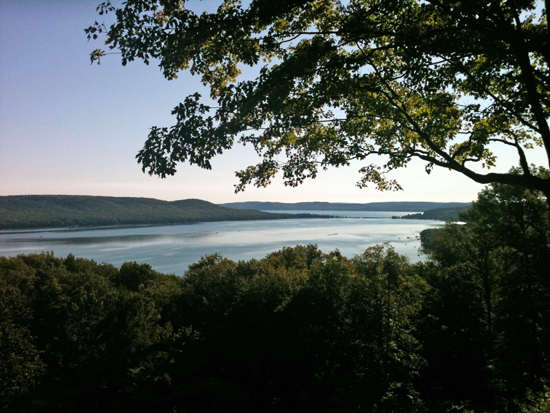 While I love a weekend away to the beautiful (and wonderfully convenient) Union Pier, MI, I recently had my first experience with the Leelanau Peninsula, and, while it's a bit of a haul, it's totally worth the drive. Considering the vast numbers of lakes and copious amount of sand in the area (Sleeping Bear Dunes National Lakeshore, shown above, is a must see), Summer might be the obvious time to make the six-hour trek, but Fall is a sleepier but just as beautiful time to visit. After you arrive, tons of wineries, apple picking, Fall foliage, and some out-of-this-world cuisine await you. (There's a reason Mario Batali owns a home in the area.)
Where to Stay: While Traverse City has the largest number of hotels, I recommend heading west to Glen Arbor, a charming town located just a few miles from Sleeping Bear Dunes. The Homestead (1 Wood Ridge Road, Glen Arbor, MI, 231-334-5000) is a large, beautifully manicured resort, complete with restaurants, a general store, tennis courts, fishing opportunities, and rooms with wonderful lakefront views.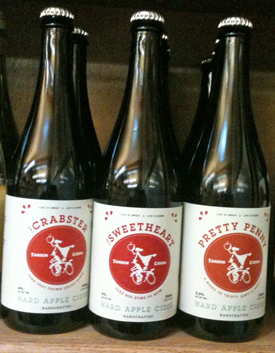 What to Do: Good Morning America named Sleeping Bear Dunes the most beautiful spot in America, and once you see it, you'll know why. Get a workout in at the Dune Climb, which can take an hour to climb up and a few minutes to walk down, then relax on the Pierce Stocking Scenic Drive (check out one view from the drive above). Don't miss the last scenic stop on the drive, a view more than 400 feet above Lake Michigan that feels like you're on the edge of the Earth. After you take in all that beauty, move on to a glass of wine (or lots and lots of tastings) at a few of the Peninsula's many wineries. Take the famous M-22 road north from Glen Arbor to follow the wine trail. Stop in the modern tasting room of the new Verterra Winery (103 E. River St., Leland, MI, 231-256-2115) in downtown Leland, a historic fishing town with the most adorable canal you've ever seen. Tandem Ciders (2055 N. Setterbo Road, Suttons Bay, MI, 231-271-0050) creates artisan hard ciders with the cutest names (Crabster, Pretty Penny, Sweetheart) and labels so lovely that you'll want to save the bottles (shown right). For a more traditional winery experience, Black Star Farms (10844 E. Revold Road, Suttons Bay, MI, 231-944-1270) has a large tasting room and a sparkling called Be Dazzled that I fell in love with.
Where to Eat: In Glen Arbor, you've got to stop by Art's Tavern (M-22 and Lake Street, Glen Arbor, 231-334-3754), a local institution that's been in operation since 1934. Try a local craft beer from Short's — the Nicie Spicie is a spiced wheat ale that's the perfect transition from Summer to Fall. Art's grinds its 1/3-pound burgers (shown below) in house, which makes them even more delicious. For a more gourmet, upscale dining experience, head to Trattoria Stella (1200 W. 11th St., Traverse City, 231-929-8989), where I had one of the best meals of my life. The family-run restaurant is so devoted to keeping its dishes seasonal, fresh, and local that its menu changes twice daily and always lists the farms contributing to the uncomplicated Italian fare. Some highlights of my visit included an heirloom tomato salad with house-made mozzarella, grilled octopus with made-in-house sausage, and a mushroom (yes, mushroom) gelato that had me totally rethinking desserts.